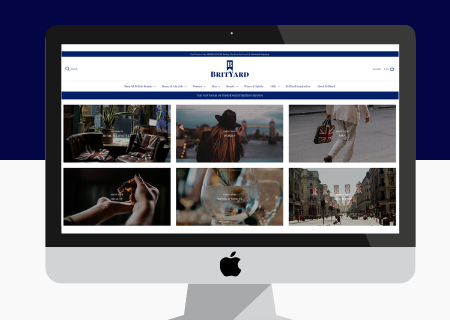 Our mission is to become the go-to online retail destination for independent British brands, making it easier for time-poor consumers to discover high quality products from British designers and producers in a way that has not been possible until now.
Founded with the ultimate ambition of changing the online shopping habits of the nation and to redefine what it means to 'buy British', by celebrating a diverse collection of independent brands whilst championing core inclusivity and sustainability values.
The Home of Independent British Brands
Over 80 independent British brands have joined the BritYard platform to date, offering 10,000+ products across a growing catalogue that includes premium British homeware, fashion, beauty, wines & spirits.
Through the creation of exclusive journalistic-grade written, audio and video-based content, BritYard aims to become the authoritative voice on British design and craftsmanship, telling the stories of the people behind the products and their provenance.
BritYard aims to disrupt the traditional department store model by offering high quality independent alternatives to well-known flagship brands, showcasing the incredible array of home-grown talent to a wider audience though a user-friendly platform.